LetGo Portable EV Charger All-in-One Power Station with inverter
UFO® LETGO is new portable all-in-one power station for EV (Electric Vehicles). It is a durable, lightweight EV charger with a universal connector that supports fast charging of electric vehicles with the capacity of 1kwh. The bi-directional charging way which is the latest technology for portable power station are involved in UFO® LETGO. No installation required, just plug the device into the socket to charge the car. Solar charging mode will provide continuous power for outdoor use.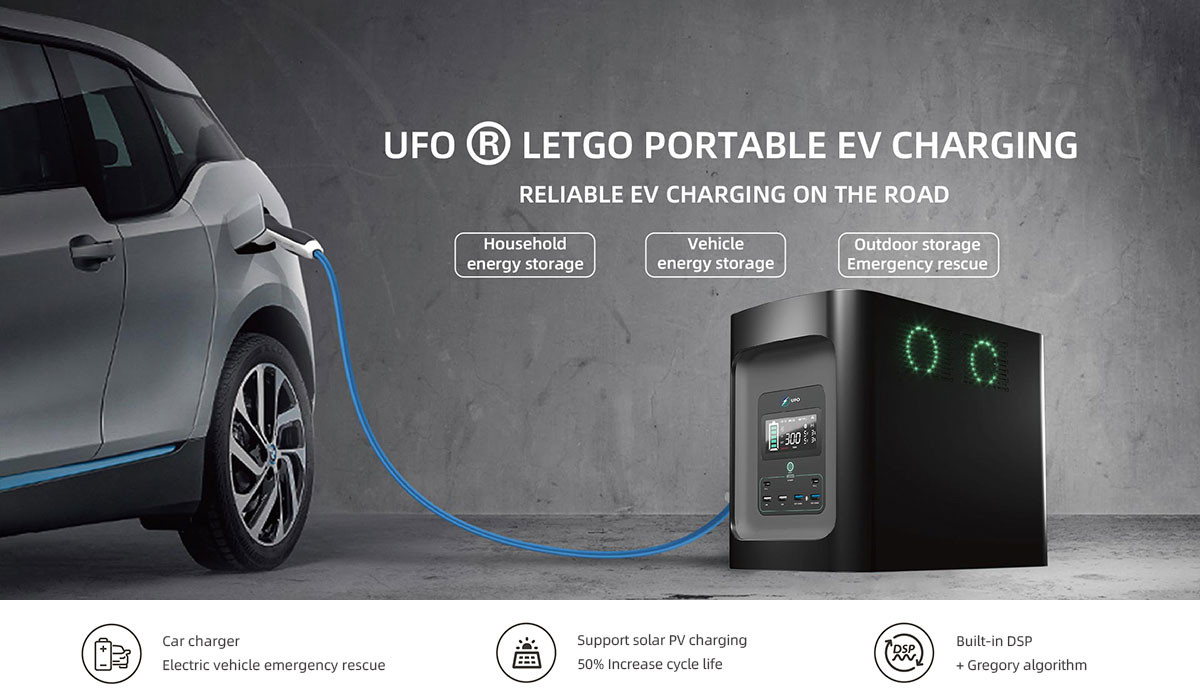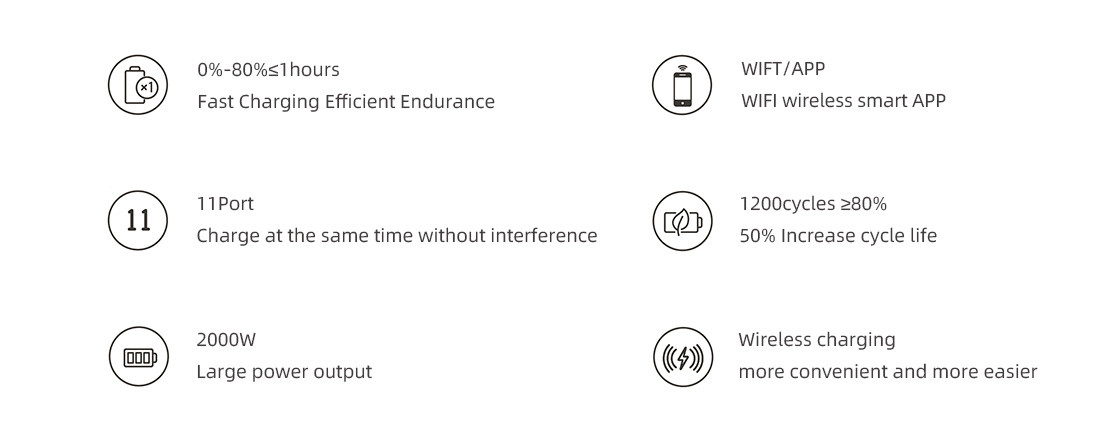 P
RODUCT SPECIFICATIONS
| | |
| --- | --- |
| Product Name | LETGO 1024W Portable EV Charging | Power Station | Solar Generator |
| Standard Capacity | 1024W |
| Material | Lithium-Ion Battery Pack + ABS Housing |
| Function | Solar Generator for Outdoors, Camping, Fishing, Emergency, CPAP Battery Power Supply |
| Rated Capacity | 1024Wh |
| Overload Protection | 1500 +- 80W |
| AC output | 90V-264V, 50HZ-60HZ |
| USB output | 4PCS , 5V, 2.4A-3A |
| Type-c output | 2PCS 5-20V, 5A, MAX 110W |
| Cigarette lighter output | 12V |
| Battery replacement | Support |
| Charging input Voltage | 96-130V /200-260V (Max 1200w) |
| Solar Panel Input | 300w 10~60v |
| Net Weight | 15kgs |
| Dimension | 365*210*270mm |
NO.1 CHARACTERISTIC ---E Car Charger


When you are on the road with no electricity in the car, and the nearest charging station is 10KM away, a portable, compact and lightweight e car power charger shows its advantages. 1KWH DC charging fast charging mode, 1KW can be charged in 30 minutes, which can provide new energy vehicles with a battery life of 10~15KM.
NO.2 CHARACTERISTIC ---Fast Charging
1.5 Hour for Full Charging


NO.3 CHARACTERISTIC ---10 units + in parallel offer 10KWH power

LETGO
E car charger portable power station


It's car backup power station was created by the electric vehicle (EV) parts company in cooperation with UFO. As a portable power generator for e car. EV owners do not need to be anxious, now the car could be charged by backup power supply for a short distance. In the case of extra 12~14 miles. the car backup power supply UFO LETGO fully matches its needs









Power Storage for 24Hours, It's home energy storage system with smart BMS that delivers DC current power services catering to all scenarios. Special perfect for home, microgrid or commercial school use.
ABS Housing of EV portable power station, Type-c, USB 3.0, Cigatette lighter etc port.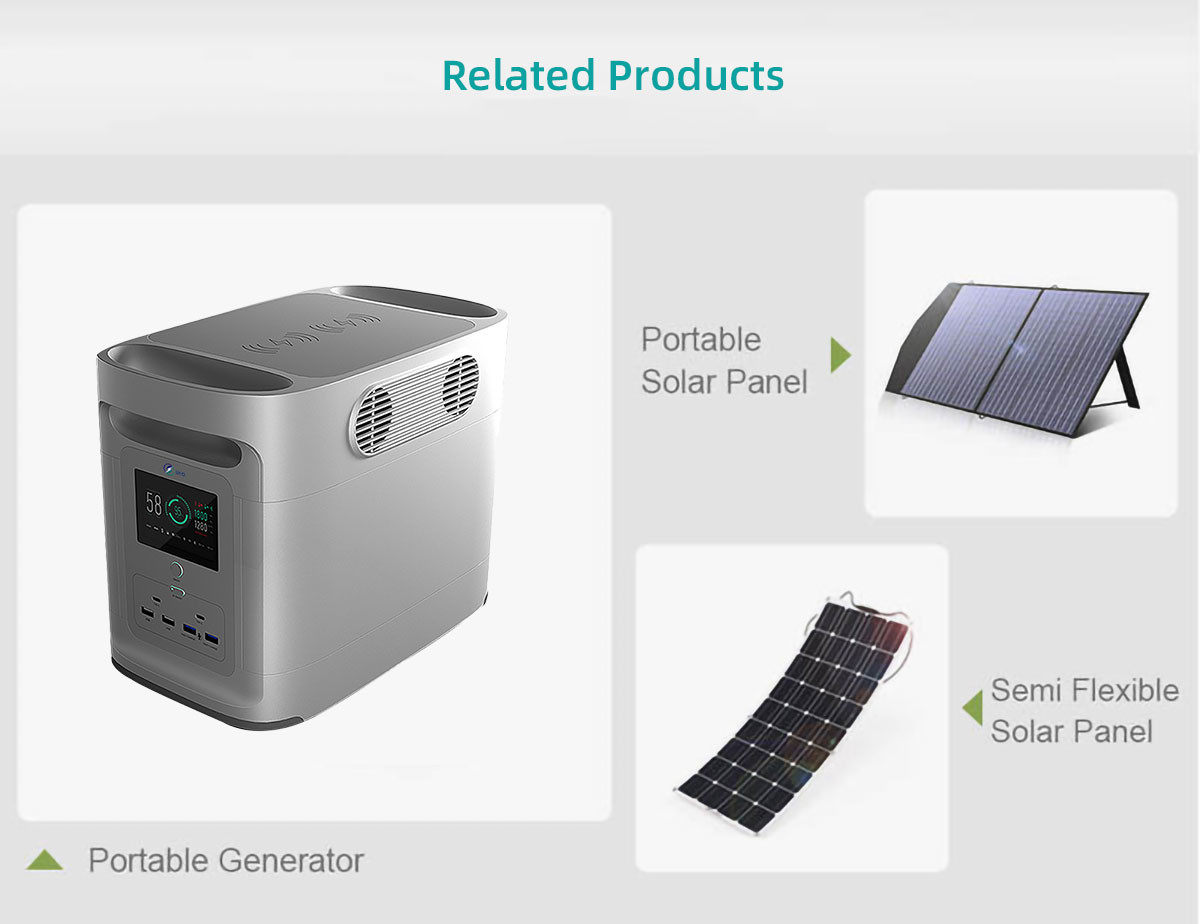 Any Needs, Please Contact Us Now!
sales@ufo-battery.com