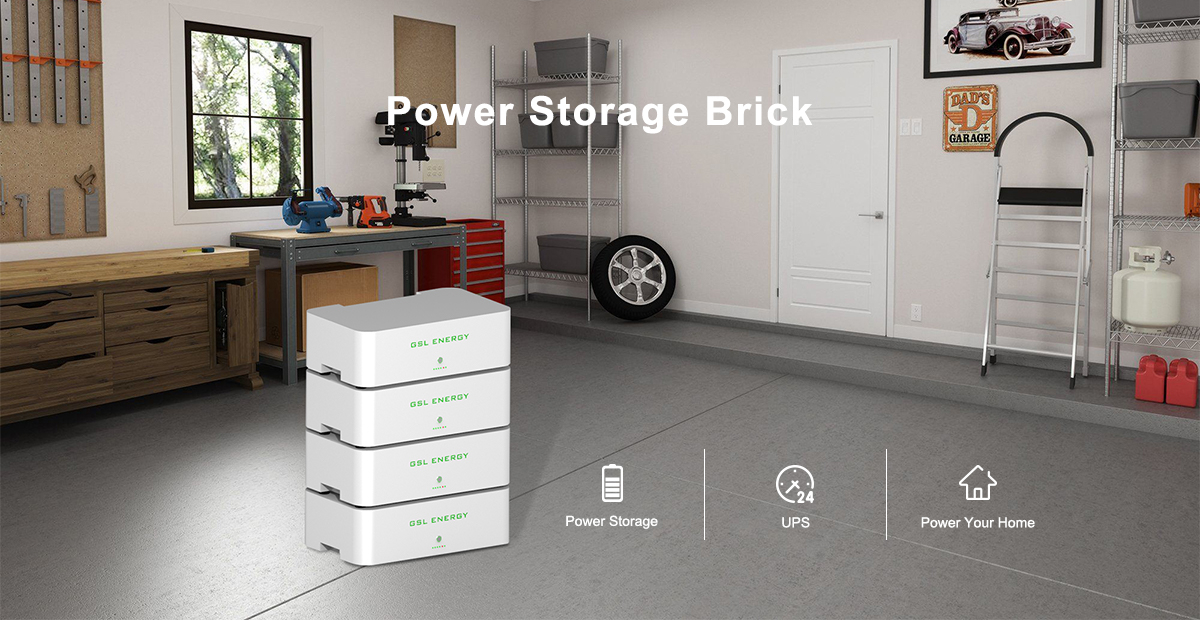 Security
Backup Protection
Power storage brick is a battery that stores energy, detects outages and automatically becomes your home's energy source when the grid goes down.
Unlike gasoline generators, Power storage brick keeps your lights on and phones charged without upkeep, fuel or noise.
Pair with solar and recharge with sunlight to keep your appliances running for days.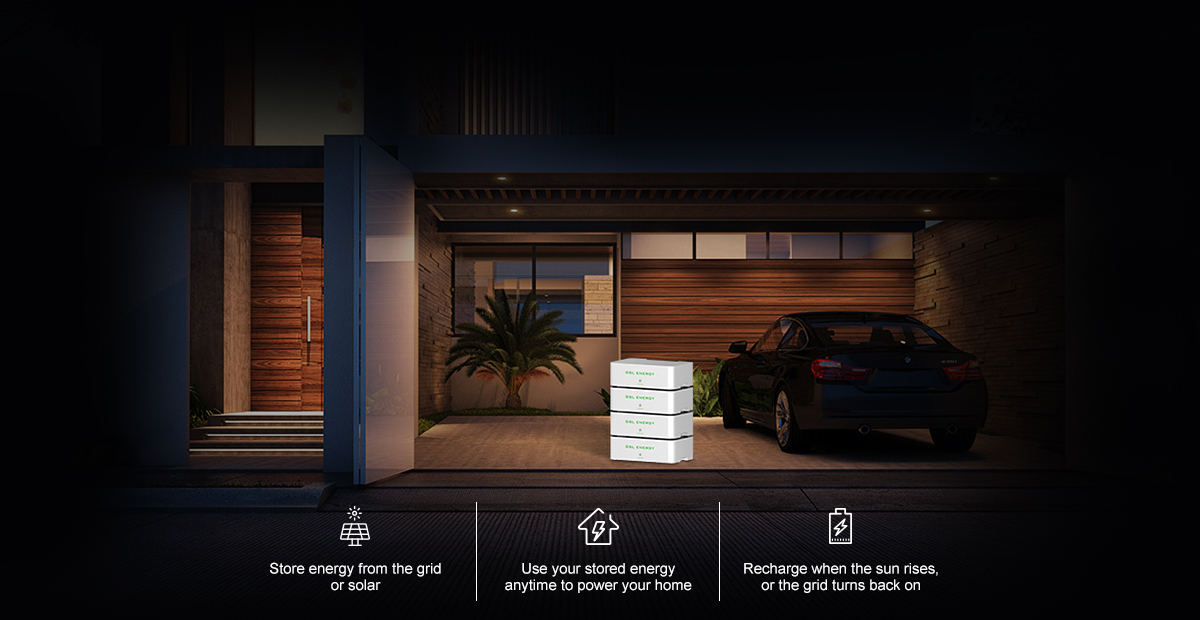 Independence
Power Everything
Power storage brick reduces your reliance on the grid by storing your solar energy for use when the sun isn't shining. Use Power storage
brick alone or combine it with other GSL products to save money, reduce your carbon footprint andprepare your home for
power outages.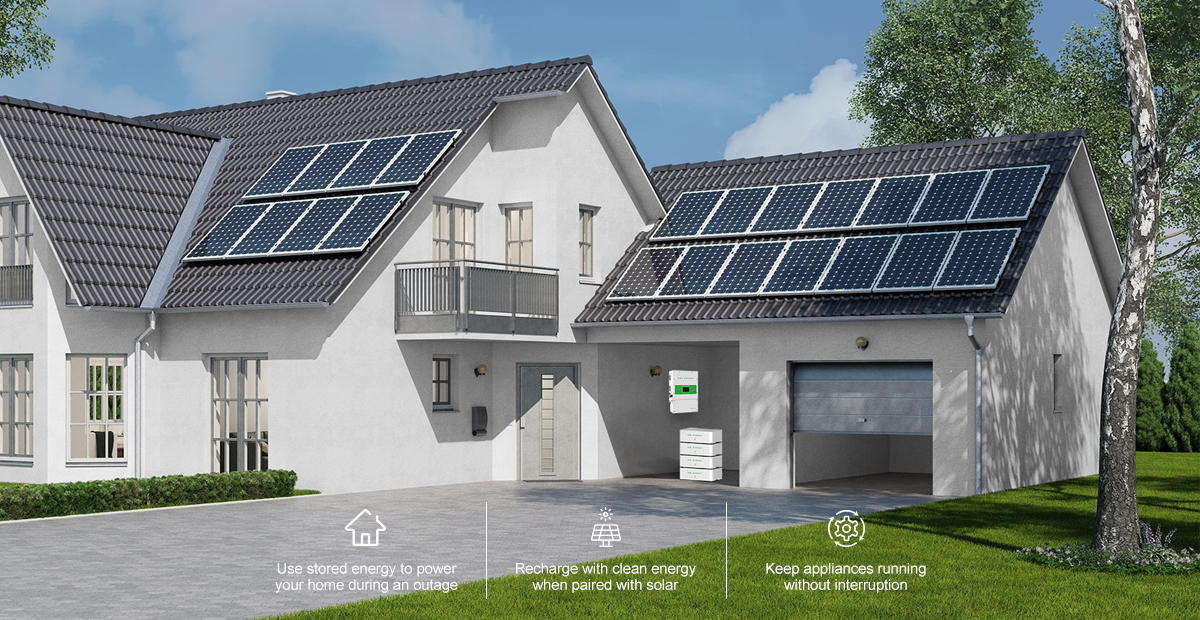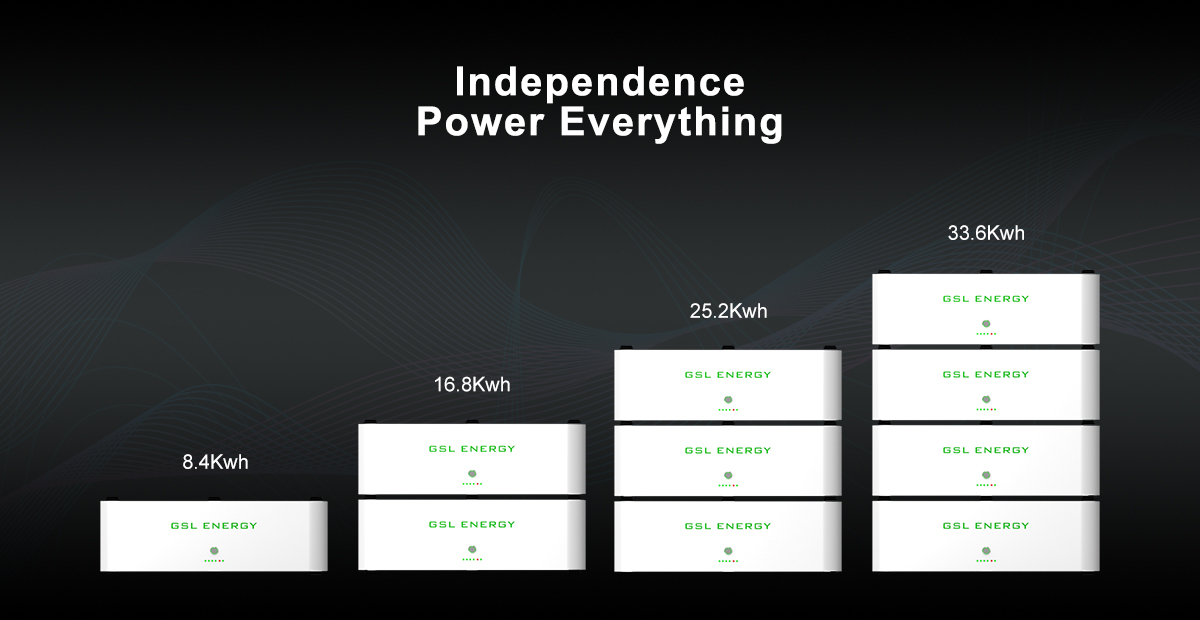 Design
Modern and Modularity
With easy installation and a minimalist design, Power storage brick complements a variety of home styles.
Themodularity, The battery capacity can be increased freely and flexibly according to the situation of home use.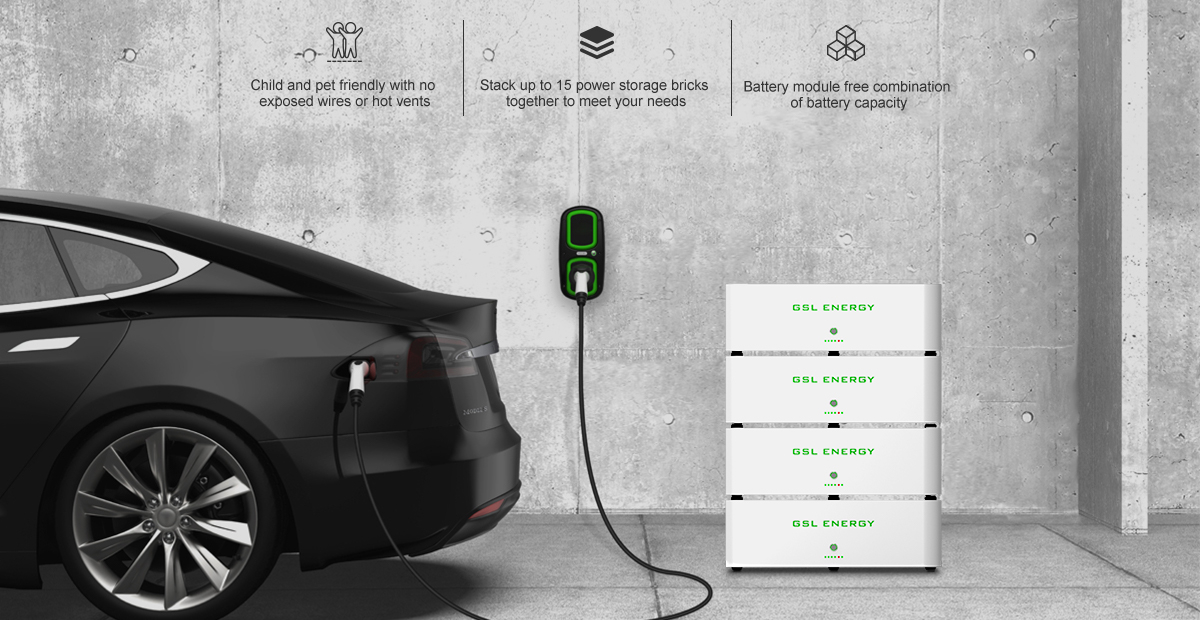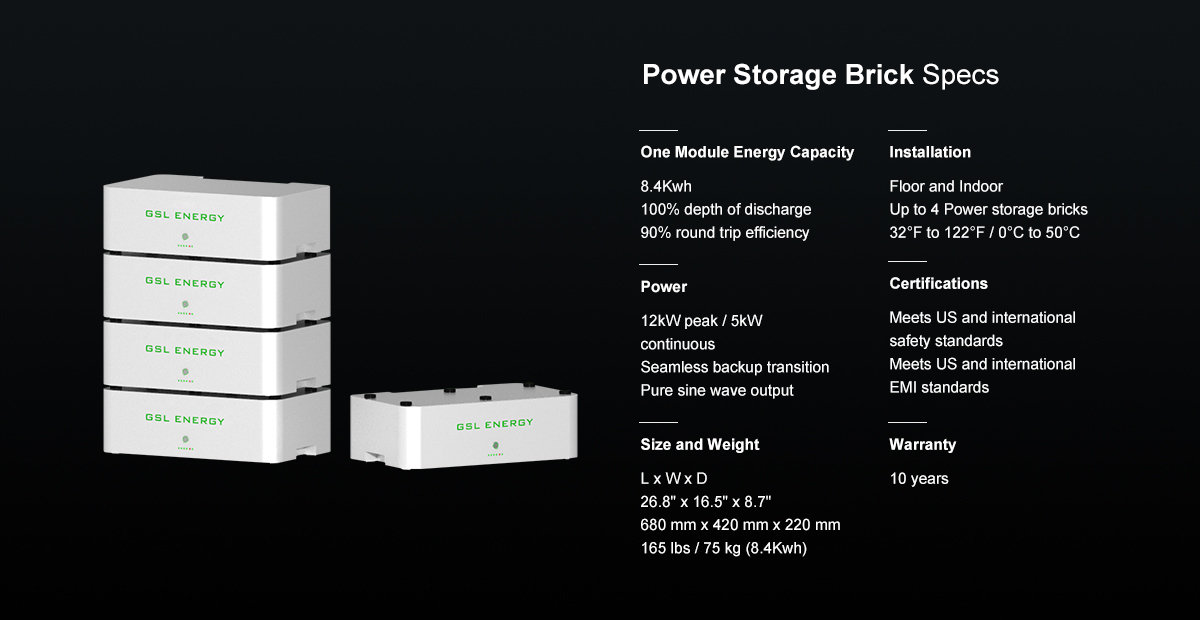 2021 Latest Power Battery Powerwall 8.4Kwh 16.8Kwh 25.2Kwh 33.6 Kwh Home Energy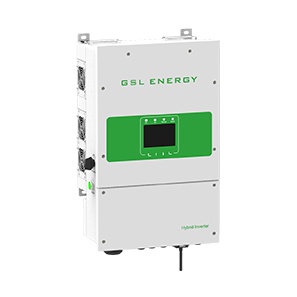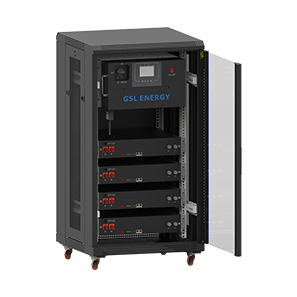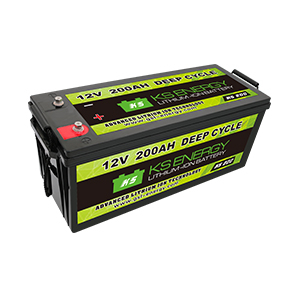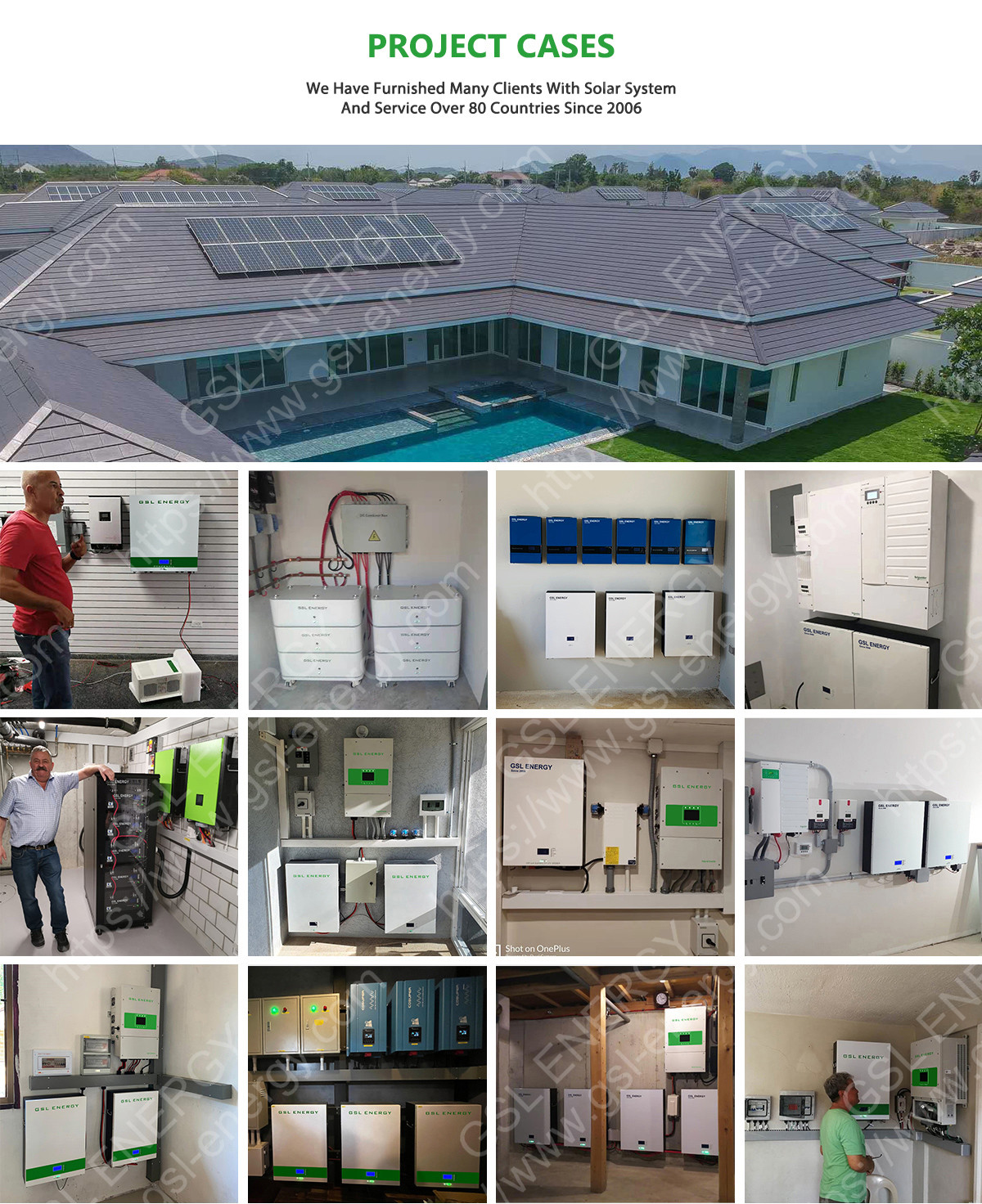 https://www.gsl-energy.com/products

Since 2013, GSL's power storage wall ESS products have gained much more popularity among over 50000 families spreading all over
the world and related solutions have been widely deployed in residential, commercial, and grid-tied storage systems, vehicle battery,
and emergency power for iCloud.