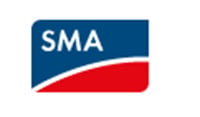 In continued collaboration with EDF Renewable Energy, formerly enXco, SMA will supply Medium-Voltage Power Platforms for a 110MW AC solar plant in Kern County, Calif. The project, which will be EDF Renewable Energy's largest utility-scale solar project in the U.S. to date, is scheduled for Phase I commissioning in December 2012. SMA was selected for the project because of its expertise in utility-scale PV plants.

"We value the opportunity to work with a world-class integrator like EDF Renewable Energy on the Catalina project," said Henry Dziuba, president and general manager of SMA America and president of SMA Canada. "As the leading utility-scale inverter supplier in North America, SMA knows there is no substitute for experience when it comes to developing PV projects that rank among the world's largest."

The Catalina Solar Project is being constructed on 1,100 acres of land. San Diego Gas & Electric (SDG&E) based in San Diego, Calif., will purchase the power generated at the plant under a 25-year power purchase agreement (PPA).

The MV Power Platform is SMA's modular utility-scale power conversion solution using Sunny Central technology. The platform consists of two Sunny Central inverters, a transformer, optional DC/AC disconnect cabinets and a control and supply panel for power distribution to local loads and, optionally, field tracker motors.

SMA's MV Power Platforms are recognized for their diverse service options, easy plug-and-play installation scheme and rapid field deployment. SMA ships the product directly to job sites for set-up. The MV Power Platform is the most cost-effective way to modularly install large-scale PV power conversion systems.