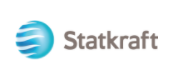 Nov. 25, 2013 - Yingli Green Energy, known as "Yingli Solar", today announced that the Company will supply 15.194MW of multicrystalline PV modules to Solarcentury Holdings Ltd. ("Solarcentury").
In terms of the agreement between Yingli Green Energy and Solarcentury, the Company is the sole supplier and will complete the delivery of the PV modules by the end of January 2014. These modules will be installed in the Hill Farm Project located 15 km south of Oxford, UK. Solarcentury developed the site with support from the Savills Energy team. It will use approximately 60,000 Yingli Green Energy's modules installed in an area covering about 74 acres. The project will produce approximately 14,500 MWh of electricity per year, enough electricity to supply around 4,500 typical homes.
"Solarcentury has had a strong partnership with Yingli Green Energy since 2009 and we have a great deal of trust in the quality of their modules and the reliability of their supply. We are really delighted that the Hill Farm Project continues this co-operation," said Mr. Matthew Boulton, COO of Solarcentury.
"We are very pleased to further strengthen our collaboration with Solarcentury, a long-term partner for us in the UK," said Mr. Liansheng Miao, Chairman and Chief Executive Officer of Yingli Green Energy. "Through cooperation with leading companies such as Solarcentury, we will continue to expand our footprint in this sustainable market and fulfill our commitments to partners and customers by leveraging our excellent brand reputation, superior product quality and convenient after-sales service."