From August 8th to 10th, the annual photovoltaic industry festival "The Fourteenth (2020) International Solar Photovoltaic and Smart Energy (Shanghai) Exhibition and Forum" was held at the Shanghai New International Expo Center. The Solar power water-tracking generation system for Irrigation, as the world's first self-powered water gravity tracking system product, made a stunning appearance at this event.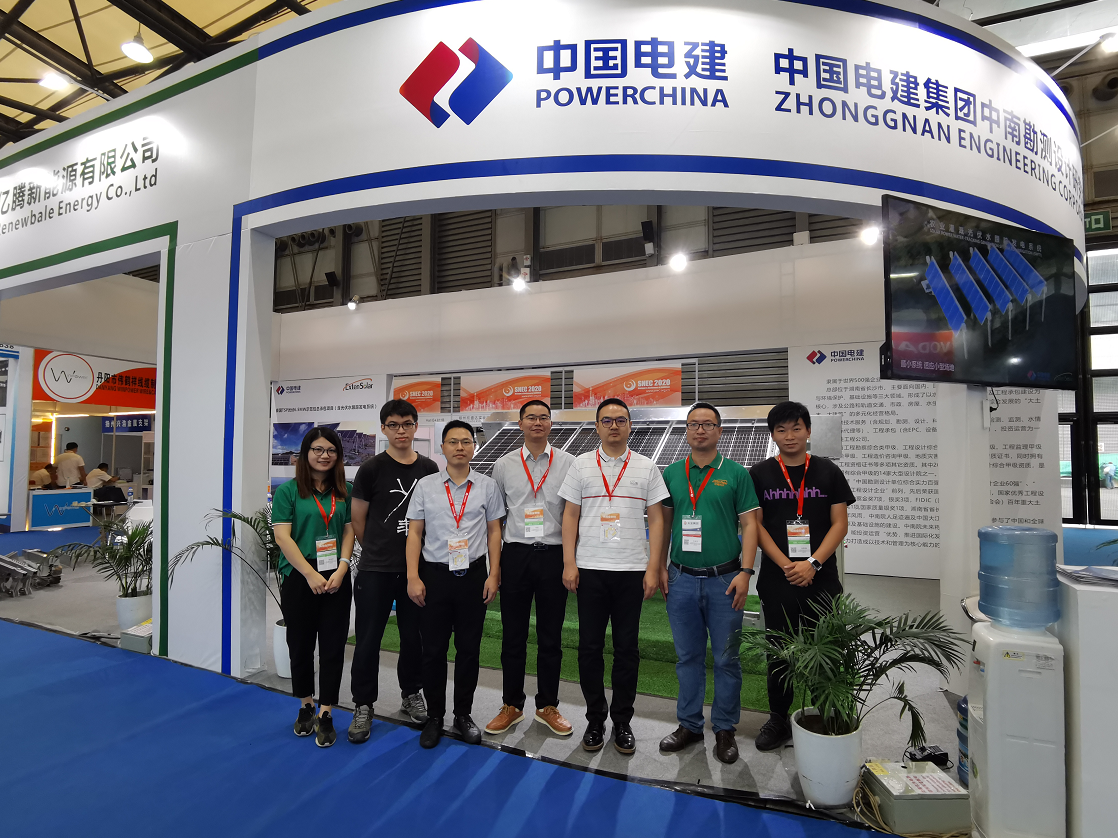 This product was jointly developed by PowerChina Zhongnan Engineering Corporation and ExtenSolar Renewable Energy Co., Ltd. It is the world's first water-tracking generation system, and it has both agricultural irrigation and component self-cleaning functions.
It is understood that the Solar power water-tracking generation system for Irrigation has introduced a number of new technologies in the development process and has obtained a number of patents. It integrates the four major functions of agricultural irrigation, solar power generation, water gravity tracking and self-cleaning photovoltaic panels, which has wide application prospects.
The Tracking system has a novel concept, which has attracted businessmen from all over the world tovisit, and has attracted the attention of the industry. This system has the following design highlights:
Integrate the irrigation waterway and solar photovoltaic power generation system together, and have both agricultural irrigation and photovoltaic power generation functions;
A counterweight water tank is installed on the tracker, and the water supply pipeline of the irrigation system is used to provide water source and drive the rotation of the photovoltaic panel to realize the sun tracking function;
The top of the photovoltaic panel is equipped with a cleaning pipeline, which can spray water on the photovoltaic panel during a specified period of time to clean dust and improve power generation efficiency.
The tracker is driven by water gravity, and the existing water system pipeline can be used for agricultural irrigation.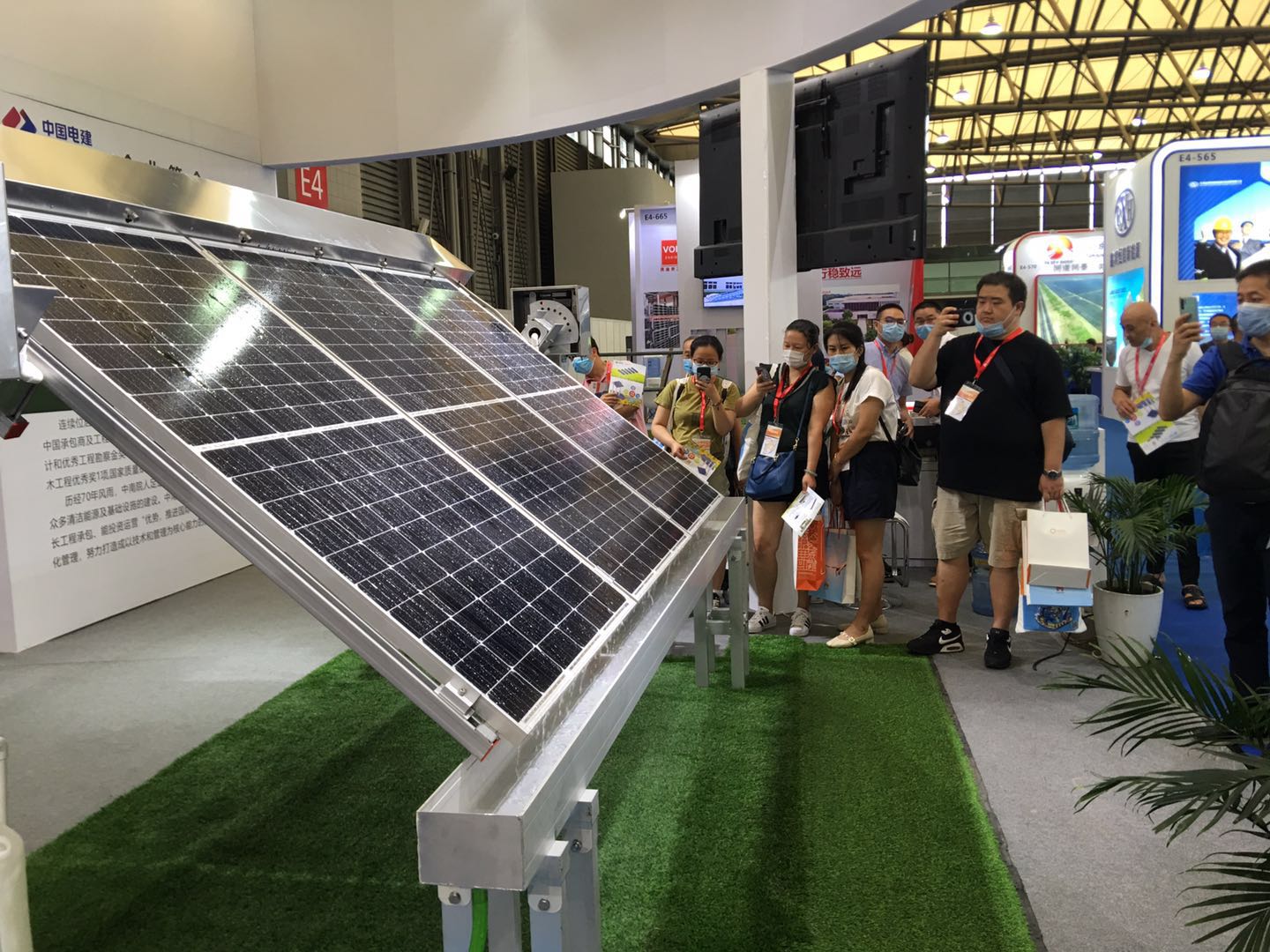 Many visitors came to the booth. PowerChina Zhongnan Engineering Corporation and the Exten Renewable Energy Co., Ltd team (Wang Jin, Wen Gaolong, Xiao Zhenxing, Liang Tian, Zeng Shaofen, Luo Lican, Liu Ziqi) introduced to customers in detail The design highlights and technical advantages of the samples. Many visitors from home and abroad expressed their recognition and admiration for the overall effect of our agricultural irrigation photovoltaic water tracking power generation system, and reached a number of cooperation intentions.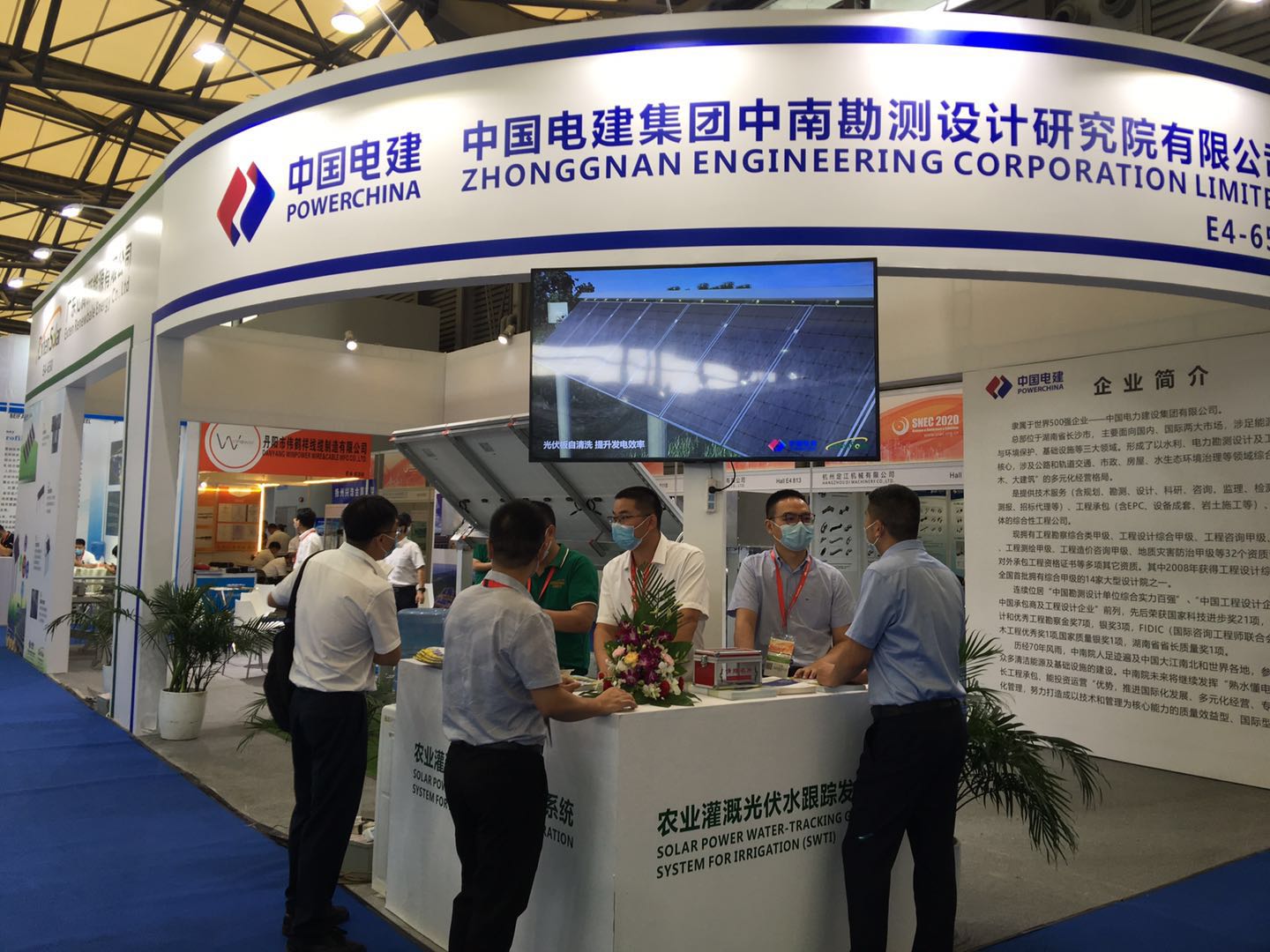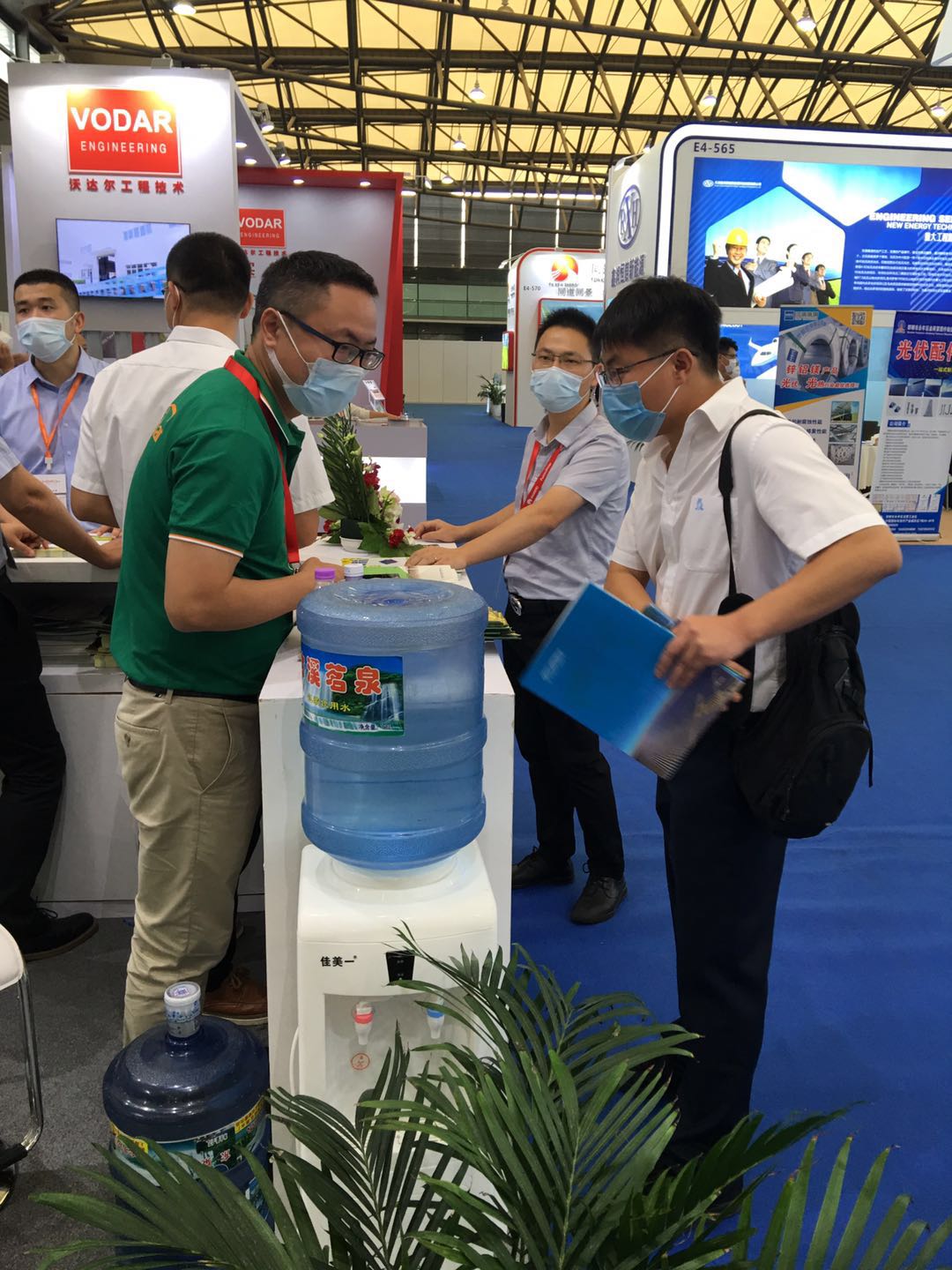 2020 is an extraordinary year. We strive to continuously expand the scale of production and technological leadership in the development, give full play to the advantages of the enterprise, lead the industry's new standard, and help the industry upgrade and move towards a new future hand in hand with our customers. Thank you for your support, we will meet again next year!