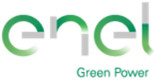 Enel Green Power Chile began the construction of its new solar photovoltaic plant, Campos del Sol. With approximately 382MW of installed capacity. The project, which is located 60km northeast of Copiapó, Atacama Region, will involve a total investment of around 320 million US dollars.
Antonio Cammisecra, Head of Enel Green Power, said: "The start of construction of Campos del Sol marks a major milestone for Enel Green Power in Chile. By breaking ground at the country's largest solar project, we are reinforcing our commitment to decarbonisation and once again confirming our leading role in the Chilean energy transition. The project's sustainability focus, as well as innovative profile, are aimed at maximising shared returns for the Group and its stakeholders, in line with our strategy based on sustainability and innovation as key drivers for value creation."
Campos del Sol will start operations by the end of 2020 and is estimated to generate around 1,160GWh per year, avoiding the emission of more than 900,000 tons of CO2 into the atmosphere. The facility will boast around one million bifacial PV panels.