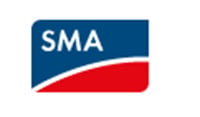 Jan 10, 2013 - DayStar Technologies, Inc. (DSTI) has entered into a lock-up agreement to acquire solar projects from Arxikon Construction Company in Greece. The 7 parks are 1MWp each and are located in industrial areas in Northern Greece. Electricity revenues from the projects are through long-term feed in tariff contracts and will cash flow approximately $75,000,000 Euros over 20 years (beginning at approximately $3.9M Euro per year). The electricity sales contracts have a consumer price index increase clause. This lock-up agreement allows DayStar 200 days to complete its due diligence, regulatory approvals, and financing.

These solar parks have an asset value of approximately $21,000,000 Euros base on yielding a 15% IRR, and estimated annual power production of 10,850MWh per year. Each of the solar parks were constructed with Bosch monocrystalline solar cells and SMA Inverters and are fully equipped with data acquisition systems for 24/7 monitoring.

Lorne (Mark) Roseborough, DayStar's President, stated, "We are very pleased with the prospects of this acquisition as we continue to establish our global footprint in the Renewable Energy Sector. The Rating agency Standard and Poor's has recently upgraded Greece's sovereign credit rating to stable, creating an excellent opportunity for the acquisition of these types of infrastructure assets."