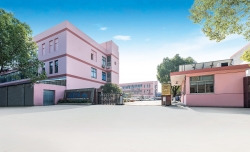 Friends Technology
Founded in 2008, Friends Technology is a leading high-tech enterprise which is engaging in R&D, manufacturing and sales, as well as after- sales services for PV junction boxes, connectors and smart control units. Since the first commercial shipment in 2009, Friends' junction boxes and connectors have been installed onto approximately 20GW PV modules worldwide. Friends' products are designed to meet the highest industry standards, and offer a flexible system solution for quick and reliable interconnecting between PV modules, or PV modules to DC / AC converters. We are unrelenting in the pursuit of new and brighter ways of serving our customers through innovation of connector technology and our mission is to deliver more reliable and highly efficient connecting solutions to the solar industry.
R&D Activities
Friends Technology has made great strides in terms of R&D activities not only for innovations but also for satisfaction to our customers' needs. From 2014, Friends Technology has collaborated with HOHAI University, Soochow University and Nanjing Institution of Technology, and formed "Solar Connector Technology Research Center" in pursuit of advanced connector technology research for continuous innovation of more reliable products. Friends is also engaged in collaboration with module and system companies to develop new generation of the smart junction box, control unit for more reliable system connection solution.
Testing Center
The Testing Center includes a broad range of equipment for conducting quality control tests, environmental reliability tests, material evaluations, and for R&D. Regularly calibrated by third parties, the equipment in the Center provide various environment, such as, cold, heat, moisture, and temperature change for testing and analysis of components/assemblies. All testing procedures are performed in accordance with UL3730 and IEC62790:2014 for J-box, UL6703 and EN50521:2008+A1 for connector.
Manufacture Facility
With the state of the art equipment and top quality control system, Friends Technology offers high quality and consistence production processes and performs 100% inspections and electrical testing for its products. For quality control and data tracing purposes, each junction box is attached with a unique serial number. Friends Technology adheres to international standards of quality, incorporate best in-class quality control process for our products to maintain it's the high level of consistency.