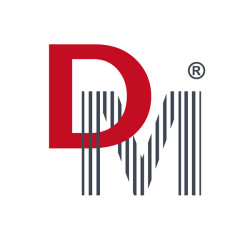 Jinan Deming Power Equipment Co., Ltd. is a high-tech enterprise focusing on research, production, sales and service of renewable energy power products such as wind energy and solar energy. With a high reputation in the Association and participates in the formulation of international standards for small wind turbines. It is a designated product for state aid for foreign projects and 90% of products are exported.
The company was established in 2004 and acquired two registered trademarks of "Deming" and "Quanneng" in the same year. After five years of accumulation in 2009, the company gradually matured steadily. The company purchased factory buildings with independent property rights, and the company relocated to start a new journey. In 2012, the Ministry of Foreign Trade was established to open up markets and begin to expand foreign markets. In 2015, the company achieved rapid development, with 2 invention patents, 6 utility model patents, 1 appearance patents, obtained the "high-tech enterprise certificate" recognition, and obtained the ISO 9001 quality management system certification .In 2018, the company continued to innovate, with four invention patents, six utility model patents, and two software registration rights, and again successfully recognized high-tech enterprises .On July 10, 2019, it passed the certification of intellectual property management system. In 2020, three patents for invention and six patents for utility models were applied for.
Our main products are off grid wind turbine controller, On grid wind turbine controller, solar charging controller, wind-light complementary controller, wind-light complementary street lamp controller, On grid inverter, off grid inverter, frequency converter, stabilized frequency power supply, etc.
Deming takes technological innovation as the basis of enterprise development, annual R&D cost is not less than 20% of sales revenue, and continuously explores advanced technologies in the field of new energy power sources, such as electromagnetic control technology for wind turbines, MPPT technology, yaw wind turbines control technology, wind and solar complementary system Internet of Things monitoring, etc. Now it has five national invention patents for core technologies, twelve utility model patents, and the control technology for wind turbines has reached the advanced international level.
Deming has a complete product quality assurance system and 9001 certification. Perform comprehensive quality control, rigorous test one by one, each performance is superior to the relevant national standards, all products have passed the EU CE certification. Ensure user safety and reliable use. Now the company's products have been the preferred supporting products for the well-known domestic manufacturers. The products export to more than 120 countries and regions, such as Germany, Japan, the United States, the United Kingdom, Canada, Australia, Egypt, Brazil, Saudi Arabia, and have established a good image in the domestic and foreign markets.