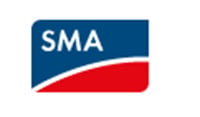 SMA Solar Technology AG and GreenPowerMonitor have signed an agreement for future cooperation. The intensified collaboration is aimed at deploying coordinated PV power plant solutions, including the SCADA (Supervisory Control and Data Acquisition) system. PV system operators and power plant project planners benefit equally from the planned partnership.
"This cooperation with GreenPowerMonitor means that we can better serve our customers in the large-scale power plant segment with coordinated system technology as well as early system validation and coordinated project development," said Boris Wolff, Executive Vice President of the Utility business unit at SMA. "GreenPowerMonitor's individually customizable systems are the perfect addition to SMA's PV power plant solutions for professional system management and comprehensive asset management. The technology to precisely monitor and control energy production makes an important contribution to the long-term security of investments made in a PV power plant."
SMA and GreenPowerMonitor have already worked together successfully on several PV power plant projects worldwide. Their coordinated system technology helps ensure smooth solar power production.
GreenPowerMonitor's well-established PV SCADA system offers various possibilities for flexible data collection with a high resolution of up to one second, customizable system expandability and secure data archiving—carried out redundantly, if desired. Automated processes and operating modes optimize the PV power plant's daily operation and increase efficiency. The operator receives support from versatile integrated software tools for detailed data analysis, as well as comprehensive maintenance schedule and tracking effectively supported by system management.