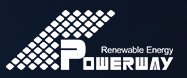 March 13, 2014 - Powerway PV SA, part of Powerway Renewable Energy Co. Ltd, and Sungrow will be opening a manufacturing facility in COEGA, Port Elizabeth, South Africa.
With minimal local competition, and the backing of Sungrows' technical expertise, skills base, patented products and processes, continuous research and development and production equipment, the plant is set to create a local supplier capable of not only, providing local content to the fastest growing renewable energy sector (i.e. solar), but also allowing for superior technical skills to be developed and incubated in South Africa.
This partnership with Powerway PV SA ("Powerway") means that the plant will be able to operate at full capacity in the first year of set up (being the middle to end of 2014), utilizing the pipeline of work that Powerway PV SA has secured in its short period in the country. This is due primarily to Powerways' focus, and track history of quality service delivery with technical expertise and skills, that have exceeded expectations to all its customers in South Africa and the rest of Africa.
The skills and expertise that will be brought into the country will create jobs in various levels of skill including a large portion of jobs for the unskilled population of South Africa. Plans are in place for apprenticeships and on the job training for the youth, and tertiary qualified engineers and electricians, with exchange programmes to the phenomenal Sungrow manufacturing facility in Hefei, China.
"Unlike other manufactured inputs into the solar renewable energy space", said by Mr. Benson Wu, CEO of Powerway Group, "the inverter component is heavily reliable on technology and development. The advantages of a global player in Sungrow are thus apparent and will nicely place the local Powerway group in a position to roll out beyond the traditional IPP space into the lucrative and fast growing roof top solar power generation market."
"South Africa is one of the countries that enjoys the best irradiation resource in the world, Sungrow is proud to team up with Powerway to exploit the business opportunity in South Africa, and then to African continent. This is within our global business strategy as to extend our business map to African countries" quoted by Mr. Cao, CEO of Sungrow.
The transaction was structured and advised on by Tactus Advisory Services.