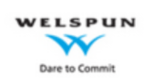 07 January 2014 - Welspun Energy Limited(WEL) today announced an MoU with Punjab government to set up solar power project of 150MW capacity. WEL will invest over INR 1300 crore for setting up this solar project over the next three years. WEL is already developing a 35MW (DC) solar project in the state of Punjab.
This 150MW project, slated to begin commercial operations by 2017, will bring relief to the state of Punjab that has been facing insufficient and erratic power supply and been battling high power tariffs. A recent report by the Central Electricity Authority (CEA) claimed that the State of Punjab is likely to experience an overall power shortage of 19.7% and the peak shortage of 25.6% in 2013-14.
Mr. Vineet Mittal, Managing Director Welspun Energy Ltd. said, "The partnership with Government of Punjab is in line with our commitment of lighting India with clean, sustainable energy. Our position as the leading clean energy developer in the country makes us the ideal partners for this project. We look forward to working in close collaboration with the local authorities to develop efficient and world class solar capacities for the state."
This 150MW project would put Punjab in race for renewable energy with leading states like Gujarat and Rajasthan. The Photovoltaic project will supply clean energy to power 0.72 million families. With the commissioning of this project, an estimated 2,496,602 tonnes of carbon dioxide emissions will be mitigated each year.