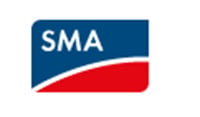 November 20, 2013 – The Canadian company of SMA Solar Technology AG, SMA Canada, will deliver central inverters for Canada's large PV power plant. Upon commercial operation, and for the next decade, SMA Service will also assume operational management of the 100 megawatt plant in Haldimand County, Ontario, from the owner Grand Renewable Solar LP.
"The North American market is one of the most important PV markets worldwide. The Grand Renewable Solar LP contract to deliver 130 central inverters and take over the operational management of the 100 megawatt plant in Ontario proves again that SMA has an excellent international position as a major project development partner in the industrial plant segment," explains SMA Chief Executive Officer Pierre-Pascal Urbon.
The delivery of the 130 Sunny Central 800CP-US central inverters will begin early in 2014.
In addition to the delivery of the inverters, Grand Renewable Solar LP has selected SMA to take over operational management of the whole plant for 10 years. SMA's comprehensive O&M service not only includes the inverters, but also the medium-voltage components, modules, frames, all the cabling as well as the vegetation and fencing around the plant. Repairs, device replacements, maintenance and visual inspections are also part of the package.