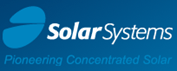 July 17, 2013 - Solar Systems will officially open its 1.5MW Mildura Solar Demonstration Facility today.
The opening of the Mildura facility, will be attended by Victorian Energy and Resources Minister, The Hon. Nicholas Kotsiras MP, and other guests, who will be given a tour of the new facility.
The solar CPV plant is now connected to the national grid and providing enough electricity – under a power purchase agreement signed with Diamond Energy in 2012 – to power up to 500 average-sized homes while removing 4,200 tonnes of CO2 emissions per year.
"The official opening of the Mildura Solar Demonstration Facility is a seminal milestone for Australian clean energy and an outstanding showcase of Australian innovation," Silex Managing Director and CEO Michael Goldsworthy commented. "It is expected to demonstrate the economic feasibility of the company's 'Dense Array' CPV dish technology for utility-scale solar power generation at a time when governments around the world are considering solutions for a zero-emissions energy future."
Dr Goldsworthy said investment in utility-scale solar power stations was growing rapidly as the technology improved. Global installations of utility-scale (10MW and over) solar facilities has now exceeded 14GW (or 14,000MW), with over 4GW of capacity installed in 2012 alone – up from less than 1GW in 2009. This currently represents an annual market ofapproximately $15 billion with strong growth set to continue for the next two decades. "We anticipate investment in CPV solar will continue to rise as its feasibility as a cost effective
clean energy solution becomes entrenched," he said.
"We are extremely grateful for the support that the Victorian and Federal Governments have given our solar projects to date, and are honoured to have Minister Kotsiras attending the official opening," Dr Goldsworthy added.The Mildura facility is a demonstration plant designed to establish, over extended operational periods, that Solar Systems' 'Dense Array' concentrated photovoltaic (CPV) dish technology can reliably and cost effectively produce electricity – essential for validating the technology's bankability before proceeding with larger scale plants.
"Our long term vision is to deploy our technology commercially within the burgeoning global utility-scale solar power station market, which is forecast to continue to grow rapidly over the next two decades," Dr Goldsworthy said." As a country highly dependent on coal to supply our energy needs, solar can provide clean energy security for Australia into the future, provide secure, long-term green jobs and reduce our carbon emissions".
Plans to expand the Mildura facility to 100MW, featuring around 2,000 dishes and providing peak power output sufficient for up to 40,000 homes, are well underway. Construction is expected to commence in late 2014, subject to operation of the 1.5MW facility and finalisation of financial prerequisites. The Company continues to investigate other major project opportunities in the 10 to 50MW range in Australia and key offshore markets, including the Middle East and the USA. The construction of a 1MW demonstration facility in Nofa, Saudi Arabia, is well advanced and expected to be completed later in 2013.