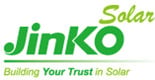 JinkoSolar Holding Co., Ltd. will work with EPC partner Solea Renewables to deliver a Limpopo province chrome mine with the first ever off-grid utility scale photovoltaic system in South Africa. The 1 megawatt plant will produce approximately 1.8GWh of electricity per year and will effectively reduce the mine's daytime diesel dependency for the next 20 to 30 years.

This groundbreaking project is in line with South Africa's national plans to increase power supplies from independent producers. It also dovetails with South Africa's stated objective to increase the percentage of renewable energy among the country's total power mix. The fully integrated turnkey PV system designed, engineered and constructed by Solea Renewables will use 4,170 high efficiency polycrystalline PV panels supplied by JinkoSolar.

"While the global demand for South African coal, platinum, palladium and chromium increases, mines and other industrial consumers face power supply constraints due to capacity challenges at Eskom. The turnkey delivery of our PV plants will not only benefit end-users, but it will in turn help reduce the ever present and increasing energy demand Eskom faces," said VusiMhlanzi, Director of Solea Renewables, "Wechose JinkoSolar panelsfor its superior performance and reliability, as seen in utility-scale installations across Asia, Europe, and Americas."

JinkoSolar solar panels have already been utilized in off-grid PV systems to offer mining and other industrial companies with a cost effective grid independent complement to traditional diesel generators. " As the plant is expected to be completed by late October, 2012, the electricity generated by JinkoSolar quality solar panels will definitely reduce the mine's daytime diesel consumption while securing our client's with a natural long-term hedge against all rising costs of power," explains Mhlanzi.

"We have great expectations for South Africa. The region's booming population, strong economic growth and abundant sunlight represent an exciting opportunity for solar and for JinkoSolar." said Kangping Chen, Chief Executive Officer of JinkoSolar, "we look forward to working with Solea Renewables, an experienced EPC partner on this momentous project."