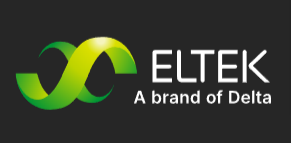 Eltek announced that its award-winning THEIA HE-t grid tie solar inverters have earned the highest ratings for the Underwriters Laboratories (UL) product safety certification, which qualifies them for sale in the North American solar market.

The THEIA HE-t 2.0KW, 2.9KW, 3.8KW and 4.4KW models exceeded UL certification specifications by demonstrating full capability and operational performance for UL 1741, which includes anti-islanding safety requirements. They also met the requirements for the IEEE 1547 safety standard for interconnection with the power grid and the National Electrical Manufacturer Association (NEMA) 3R protection level for safety and reliability in challenging environmental conditions. These UL approved units include a built-in combiner box, DC disconnect and conduit management system.

The THEIA HE-t series inverters deliver 97 percent efficiency and are lightweight and compact. The units feature a flexible connection set, backlit color display and integrated web server for quick configuration and easy operation.

The THEIA HE-t has won multiple design and performance awards. PHOTON Profi awarded the THEIA HE-t its new "A rating" for performance at both medium and high solar irradiance. It won the red dot award: product design 2012, as well as the Norwegian Design Council Award for Design Excellence for demonstrating innovative industrial product design.

"The THEIA inverters are unique to the market because they have the highest efficiency to deliver more power to the grid, featuring galvanic isolation for safety," said David Leal, Eltek Vice President of Sales for North America. "UL certification for the THEIA HE-t means this great technology is now available for all North American solar installations."