In order to let more people reduce the impact of energy crisis and Load-shedding on life and enjoy the convenience of solar energy, GSL Energy have installed 10kwh -30kwh Solar Energy Systems in South African for more and more customers. Mainly contain the following products:
51.2v 100ah 5.12kwh Wall Mounted LiFePO4 Battery
51.2v 200ah 10.24kwh Wall Mounted LiFePO4 Battery
51.2v 280ah 14.34kwh Wall Mounted LiFePO4 Battery
The installation provides residents of the South African community with convenient, practical and environmentally friendly power supply, and strongly promotes the development of clean energy in South Africa.
South Africa is located in the southern part of the African continent, with plenty of sunshine and a unique natural environment, but it still faces the problem of insufficient energy supply. In order to solve this problem, GSL Energy has launched a series of solar energy storage battery systems, which use solar panels to convert sunlight into electricity and store it in batteries to meet the electricity needs of residents' daily life.The South African solar energy market is expected to grow rapidly in the coming years.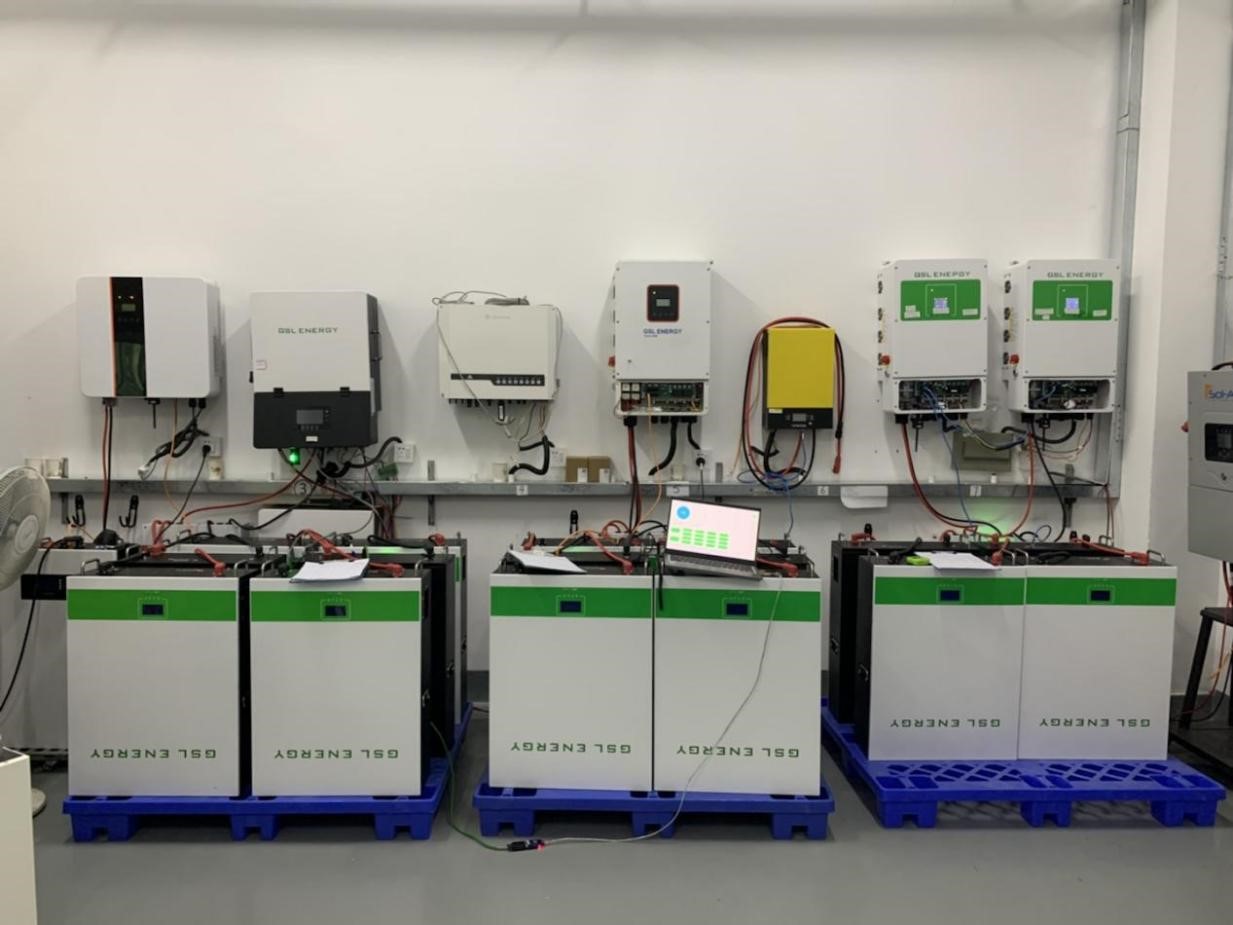 The installation of 10kwh -30kwh Solar Energy Systems is GSL Energy's enthusiastic contribution to the South African community, providing stable and reliable power supply to multiple households in the community, breaking the limitations of traditional energy supply. These systems have the advantages of high efficiency, environmental protection, and practicality, which can reduce energy consumption, reduce environmental pollution, and at the same time save users' electricity costs and bring benefits to users.As a high-quality solar energy system and lithium iron phosphate battery The supplier, GSL Energy, will contribute as much as possible to the construction of solar energy in South Africa.