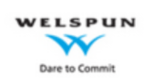 March 5, 2013 - Welspun Energy today said it has tied up funds for its 130 megawatt (MW) solar project in Madhya Pradesh.
The company said it has arranged Rs 885 crore from a banking consortium led by the Central Bank of India 1.87%. The project located in Mandsuar district of Madhya Pradesh will start generating power by May 2014.
The 130MW project is the largest solar project in the country.
Welspun Energy Ltd (WEL), which outbid 12 others to get the project, had agreed to sell power at Rs 8.05 per unit.
"WEL's project performance has been better than compared to any other IPP (independent power producer)," the company said in a statement.
Vineet Mittal, co-founder & Managing Director, WEL, said, "the closure of the financial agreements indicates the confidence that financial partners' have in our execution capabilities and expertise to complete the project in time."
The project will meet the state's annual power deficit of 17.9 per cent and will enable powering of 660,000 homes and mitigating 229,550 tonnes of carbon annually.
WEL has more than 300MW of clean energy project in construction, of which 111MW are operating and the rest are under construction. It aims to commission 1.75GW of solar and wind projects over the next few years.