GSL Energy has been receiving more and more feedback from end users and installers about our rack design lithium battery GSL48100. All feedback are great and today we are going to share projects from our Lebanon client Mr. Nassib Safa.
Mr. Nassib Safa is a mechanical engineer, he has very strict requirement on cell quality and BMS functions. This rack battery he purchased was powered by CATL cell, whole battery pack get 6500 cycles, GSL provides 20 years warranty.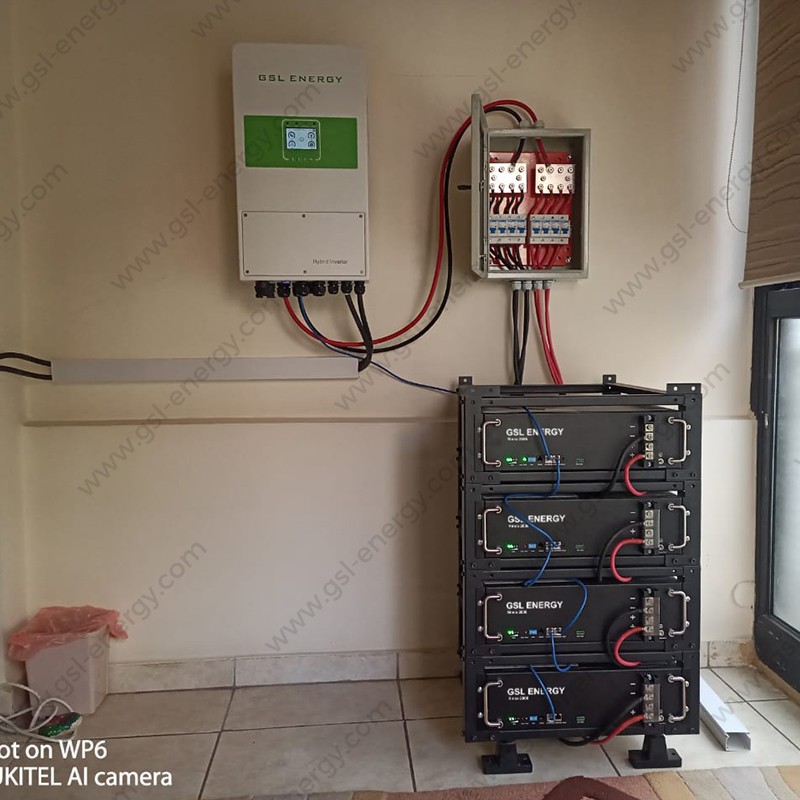 The first project he does with our products is 20kwh 5kva Solar System, by using 4pcs of 4.8kwh rack batteries connecting with one 5kva GSL Hybrid Single Phase Inverter. To better protect battery BMS and whole system, he purchased a 4 in 2 out DC Combiner box locally, which is very wise decision. Our engineer provided some advice on system operating, and it's working great so far.
The second project is double size of the first one, 40kwh 10kva system by using 8pcs of 4.8kwh rack batteries and 2pcs of 5KVA Hybrid inverters. Mr. Nassib did it all by himself, that's really amazing. According to our engineer, all connection are very professional. The system working great as well so far.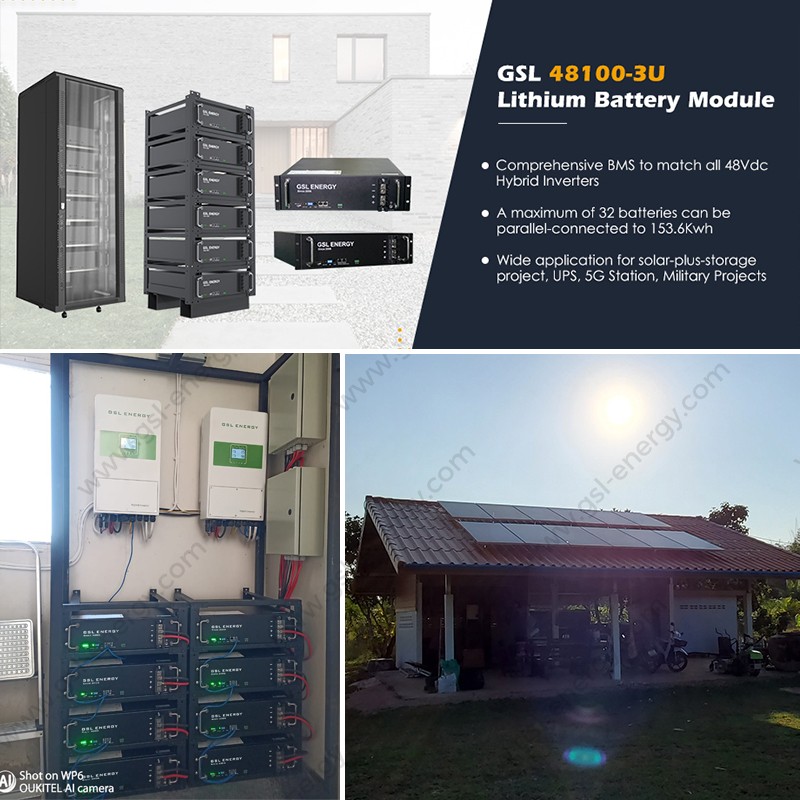 As we know, in Lebanon, the grid support from government only last for 4-5 hours a day, for the rest of the day, people have to use generator in last few years, these years Solar power is more preferred since it's with less cost and sunshine in Lebanon is very sufficient resource.
GSL focus on high quality lithium battery production and exporting, we think to provide reliable and safe product with professional tech support is the best way to support friends from Lebanon.