GSL Energy announced today that GSL Energy installer in Lebanon has successfully installed a hybrid on/off grid solar energy storage system for a residential house in community.
This home solar energy storage system includes 4 units of 48V 100AH rack-mounted LiFePO4 lithium batteries and a 5kva smart solar inverter. The rack-mounted battery is the latest product of GSL Energy, which was launched in 2021. And it has become one of the most popular products of GSL battery since last year.
Like the GSL Power Storage Wall battery, the 48V rack-mounted battery is also used CATL grade A LiFePO4 lithium battery cell. The CATL LiFePO4 Battery is the most reliable lithium battery with cycle life of over 5000 times (80% DOD). The GSL 48V Rack-mounted battery integrates with the excellent battery cells, high-quality components and advanced production technology. GSL Energy LiFePO4 lithium battery is non-toxic, non-polluting with high thermal stability and greater depth of discharge that poses no fire risk and is guaranteed for 10 years of reliable operation.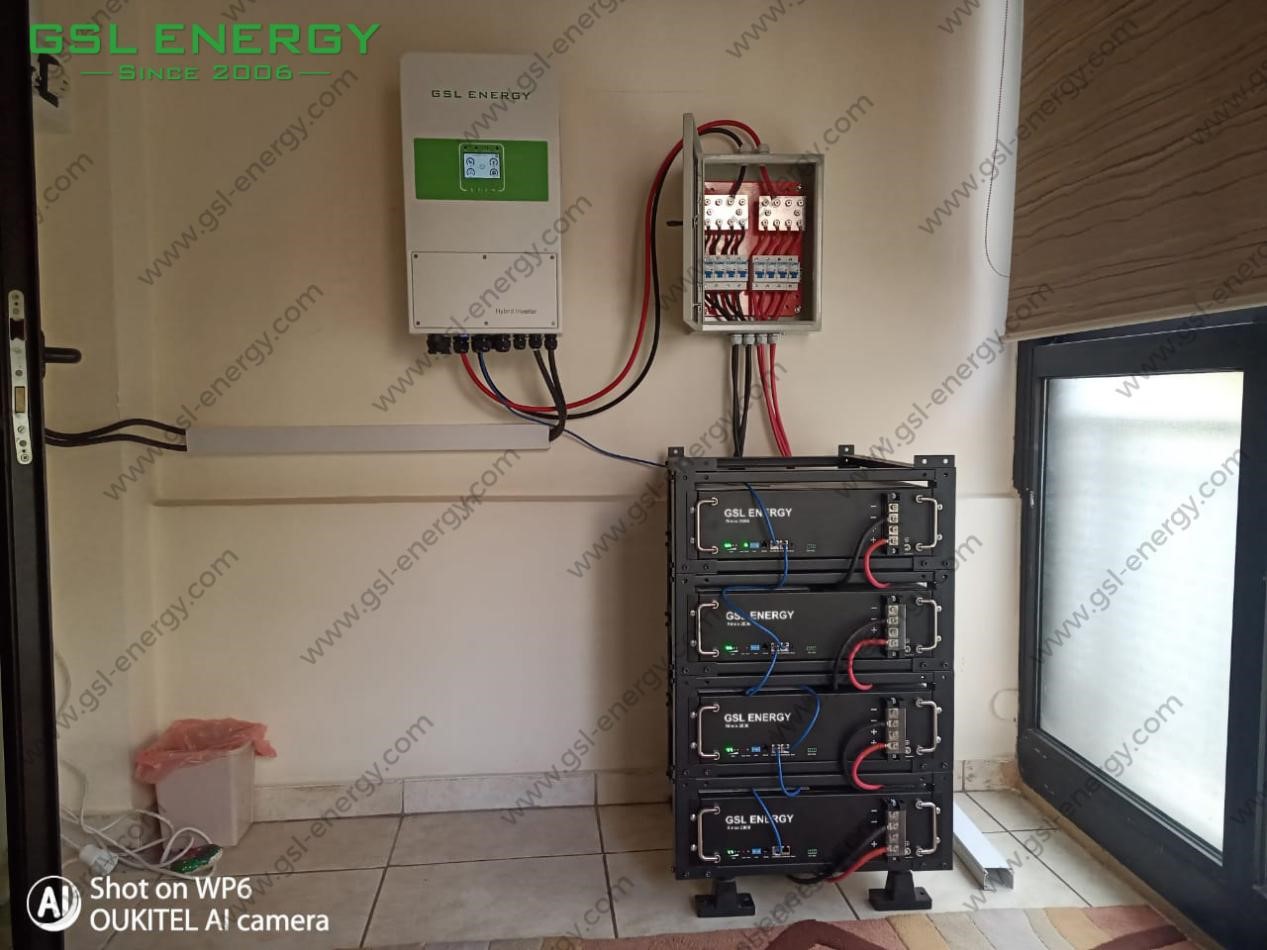 Now, the system can perfectly operate in the residents' house as a micro power supply to meet their daily energy consumption, which helps Mr. Marcos, our Lebanon client to deal with the electricity problem.
Mr. Marcos and his generator were providing 10 hours of power a day, an all-too-common scenario in Lebanon after an economic and currency crisis deprived the country of diesel and consequently, electricity. Marcos's family was paying high cost for a generator subscription, "while getting very little electricity, so it felt like we were paying a lot of money for nothing," he told.
So, last month, the family contacted our installer in Lebanon to install solar panels capable of providing power on the roof and the lithium battery for energy storage of their house, allowing them to stop using generator power. Between the few hours of state electricity provided and the solar power, they now have 24-hour electricity. And "it's going great," Mr. Marcos said.
"We are glad to help more people like Mr. Marcos, who are still worried about the living electricity problem.", said by Mr. Jim Deng, CEO of GSL Energy. "We have a lot of clients who come and buy batteries for their home solar storage system. And we have rich experience in the residential solar system. If the solar battery storage systems are well designed, this will be a long-term solution for the power outage in Lebanon."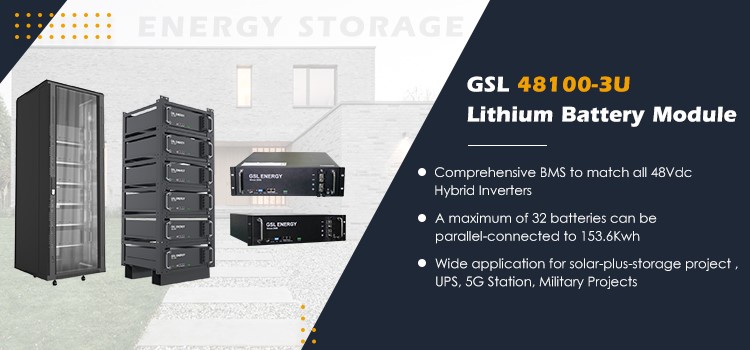 "We really appreciate Mr. Jim. CEO of GSL Energy. His service is professional and considerate. Besides the solar panels, lithium batteries and hybrid inverter, they also provide us other system accessories including batteries mounting cabinet, AC DC combiner box and panels cells cables and so on. By the way, the fact that we have 24 hours of electricity actually inspired a lot of my neighbors to install a home solar energy storage system like us," added by Mr. Marcos.