Imec announces that its n-PERT solar cells developed with Jolywood have reached a certified front-side conversion efficiency of 23.2 percent.
"Compared to the previous results imec reported, we have further optimized the fully screenprinted bifacial n-PERT cell process and adopted a design with twelve busbars. The current cells also have a screenprinted front grid and rear soldering pads that use less silver," says Loic Tous, project leader at imec/EnergyVille. "The open circuit voltage (Voc) is now above 690mV with fill factors up to 83%. These remarkable results are obtained using the same industry-compatible equipment to produce bifacial p-PERC cells, with the addition of a boron diffusion."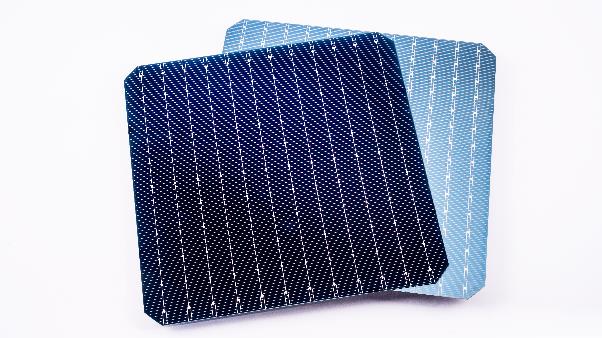 Imec and Jolywood are confident that their bifacial n-PERT cells will soon reach efficiencies above 23.5 percent, coupled to a bifaciality above 90 percent.
Jia Chen, R&D director at Jolywood: "Jolywood targets to bring the best solar solution to the market. Devoted to R&D and manufacturing of the world's best n-type cells and modules, we believe n-type technology can contribute to the industry with high performance, high reliability and low LCOE . We have chosen imec to help us reach that target because of their unique expertise and research infrastructure. We are also developing bifacial n-PERT cells with passivating contact technology, and have already achieved efficiencies above 23%. Combining all the technology know-how, we are confident that our bifacial n-type solar cells will achieve an efficiency above 24% very soon."