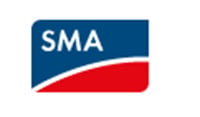 SMA Solar Technology AG secures operations and maintenance contracts for two large-scale PV power plants in Chile. The capacity of the two PV plants of the operator Atlas Renewable Energy totals 180MW.
The PV power plant Javiera, totaling almost 70MW, is located in the Atacama region in the north of Chile. The second site is Quilapilun, a 110MW project located near the capital Santiago. "Our projects in Chile are a key part of SMA's strategic O&M investments globally to provide complete solutions for owners of PV assets. We are proud to expand our O&M services in South America and to offer plant-wide O&M for both utility and commercial PV plants with SMA and non-SMA inverters across the globe," said Chuck Smith, executive vice president of SMA Service, Service Americas. "We are pleased to partner with Atlas as a strategic O&M partner in Chile and support its efforts to further develop PV in South America."
"We are committed to the continued growth of solar across Latin America, and we need reliable partners to ensure the success of the PV industry here," said Alfredo Solar, General Manager of Atlas Renewable Energy in Chile. "We know that SMA has the experience and reliability necessary to minimize risk, maximize plant life and make sure our PV plants operate smoothly and efficiently. We look forward to partnering with SMA for the long term."