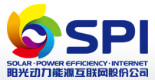 SPI Energy Co., Ltd. today announced that SPI Japan has completed the 2.4MW Nishiura power plant in Japan's Ibaraki Prefecture and connected it to the grid.
Located 50km north of Tokyo, the Nishiura power plant covers a total land area of 26,562 square meters and will produce around 3 million kWh of solar electricity per year. The power generated by the 2.4MW solar park will be sold to a Japanese company under a 20-year power purchase agreement for 831.6 million yen, under which the project will receive 32 yen/kWh of electricity produced under Japan's feed-in tariff (FIT). SPI Japan owns 100% of the project and will oversee all operations and maintenance requirements of the plant over the course of its lifetime.
"The Nishiura power plant was successfully completed on schedule and on budget thanks to the hard work and commitment of our talented local team," said Xiaofeng Peng, Chairman and CEO of SPI Energy. "The project will bring long-lasting economic and environmental benefits to the area and solidifies SPI Japan's position as a market leader for commercial and residential solar power projects in Japan."