製造業者用のサービス

ICCI 2023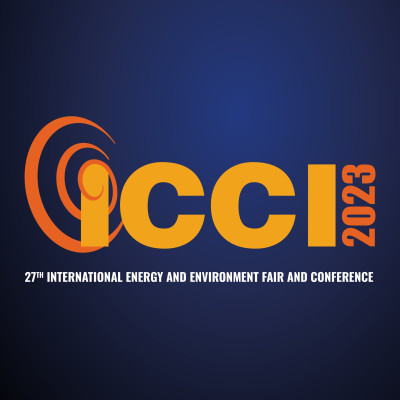 ICCI International Energy & Environment Fair & Conference 2023
| | |
| --- | --- |
| | Istanbul, トルコ |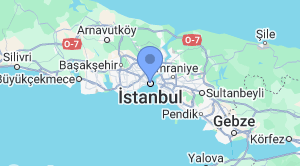 概説
27th ICCI International Energy and Environment Fair and Conference will bring together the energy sector on May 24-26, 2023 in Istanbul Expo Center, İstanbul. The Show is valuable business platform providing new business and cooperation opportunities to the Turkish and Global Energy Sector.

ICCI – International Energy and Environment Fair and Conferences, which has been one of the biggest international energy events in its surrounding geography (Türkiye, Europe, Asia and MENA) over the past quarter century, has the distinction of being the first international energy event held in Turkey. The organization, which has been supported by Energy Market Regulatory Authority (EPDK) and Republic of Türkiye Ministry of Energy and Natural Resources for the last 27 years is also recognized as Turkey's most institutional and inclusive energy platform.

ICCI Conferences is a great success with 4 different conference rooms, 45 session, 225 speaker (from global and national), and 18 associations. It has a big voice for energy sector.
Conference Topics
● Cogeneration, Mini-Micro Cogeneration and Trigeneration Systems
● Conventional Energy Technologies
● Developments in The Renewable Energy Market
● Energy Efficiency and Environmental Issues
● Energy Dialogue EU-Turkey
● Energy and Geopolitical Balances
● Energy Law
● Energy Policies, Legislations and Practices
● Environment and Recycling Systems
● Energy Strategy Of Turkey in Today's Conditions
● Energy Softwares
● Energy Trade
● Financing Of Energy Projects
● General Outlook Of The Global Energy Sector
● Operation And Maintenance in Power Plants
● Renewable Energy Technologies
● Naturel Gas And Petroleum
● New Technologies and Applications
● Nuclear Power
Why Attend
● Most consistent energy and environment event regularly organized every year in Turkey since 1994
● The only platform at which both conference and fair events about energy and environment subjects in international meaning are realized in Turkey
● The most effective meeting place which gathers private sector, public and academicals institutions related to energy and environment
● The most reliable event supported about energy and environment by both public institutions and foreign and domestic civil society institutions
● The most followed energy and environment event with participant and visitor number exceeding 15,000 people
● Neutral and objective conference at which more than 250 speakers participate and at which technical, scientific and most updated subjects were handled
● The biggest energy and environment fair at which energy and environment technologies presented by the leading firms of the sector meets Turkish industry